Book your own adventurous weekend for 2 or invite the whole crew:
we've organised packages that bring you the best of adventure in East Gippsland
& paired with some great local food & wine too, all in a weekend!
A once in a lifetime experience awaits in East Gippsland..
Heli SUP   $420 pp
This amazing experience includes a Helicopter Scenic Flight over the Gippsland Lakes, a drop off near 90 mile beach, ready for a guided return Stand Up Paddle tour, past the iconic Entrance and into Lakes Entrance. Be the first of your friends to Heli SUP – the only opportunity to do this in Australia is here in East Gippsland!
Book here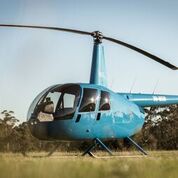 Have you Paddled & Dined yet?
Paddle & Dine Wyanga Winery
Package includes 4hr Kayak hire, meal & a drink per person.
Depart & return on the North Arm of the Lake
$80 pp in a Single Kayak, $72.50 pp in a Double Kayak
Or is Bike riding more your cup of tea?
Ride & Wine (or Dine)
Choose from 2 great Riding Packages –
Nicholson to Bruthen on the Rail Trail stopping by two local wineries on the way. We provide shuttle both ways and 5hr bike hire for your self-guided ride, & you can choose to purchase tastings & wines on the way & lunch at wherever you like at Bruthen. $120pp
OR
Lakes Entrance to Bruthen on road, trail & Rail Trail, for lunch at Tambo Valley Honey Cafe. This package includes 5hr bike hire, lunch & a drink per person and your return shuttle back to Lakes Entrance. $110pp
GETTING TO LAKES ENTRANCE
Lakes Entrance provides a number of opportunities to enjoy the wider and wild environment. It is situated with coast and lake on one side and rivers, forest, and mountains on the other side. Lakes Entrance is approximately 3.5 hours drive east of Melbourne.  If you're not driving, you can catch a Vline train from Melbourne to Bairnsdale and then a connecting bus from Bairnsdale to Lakes Entrance. The East Gippsland Mountain Bike Parks to check out:
Other local adventure activities unique to East Gippsland to make your stay awesome: